---
FKB Magnetic powder brake
Name:
FKB Magnetic powder brake
Model:
FKB-YN/XN
Installation method:
Shaft coupling/center ring install
---
---
Application应用范围
Due to the features of the magnetic powder clutch and brake, they have been widely used in paper making, printing, plastic items, rubber industry, textile industry, printing and dyeing,wire and cable, metallurgy industry and tension control of winding and winding in roll material processing industry.
由于磁粉离合器/制动器具有以上特性,现已广泛应用于造纸、印刷、塑料、橡胶、纺织、印染、电线电缆、冶金以及其他相关卷取加工行业中收卷和放卷张力的控制。下面是一套较为完整的张力控制系统示意图。
Moreover, the magnetic powder clutch can be also used in buffering start, overload protection, speed adjustment. Magnetic powder brake can also be used in test loading and braking of the transmission machinery.
另外:磁粉离合器还可以用于缓冲启动、过载保护、调速等;磁粉制动器还可以用于传动机械的测试加载、制动等。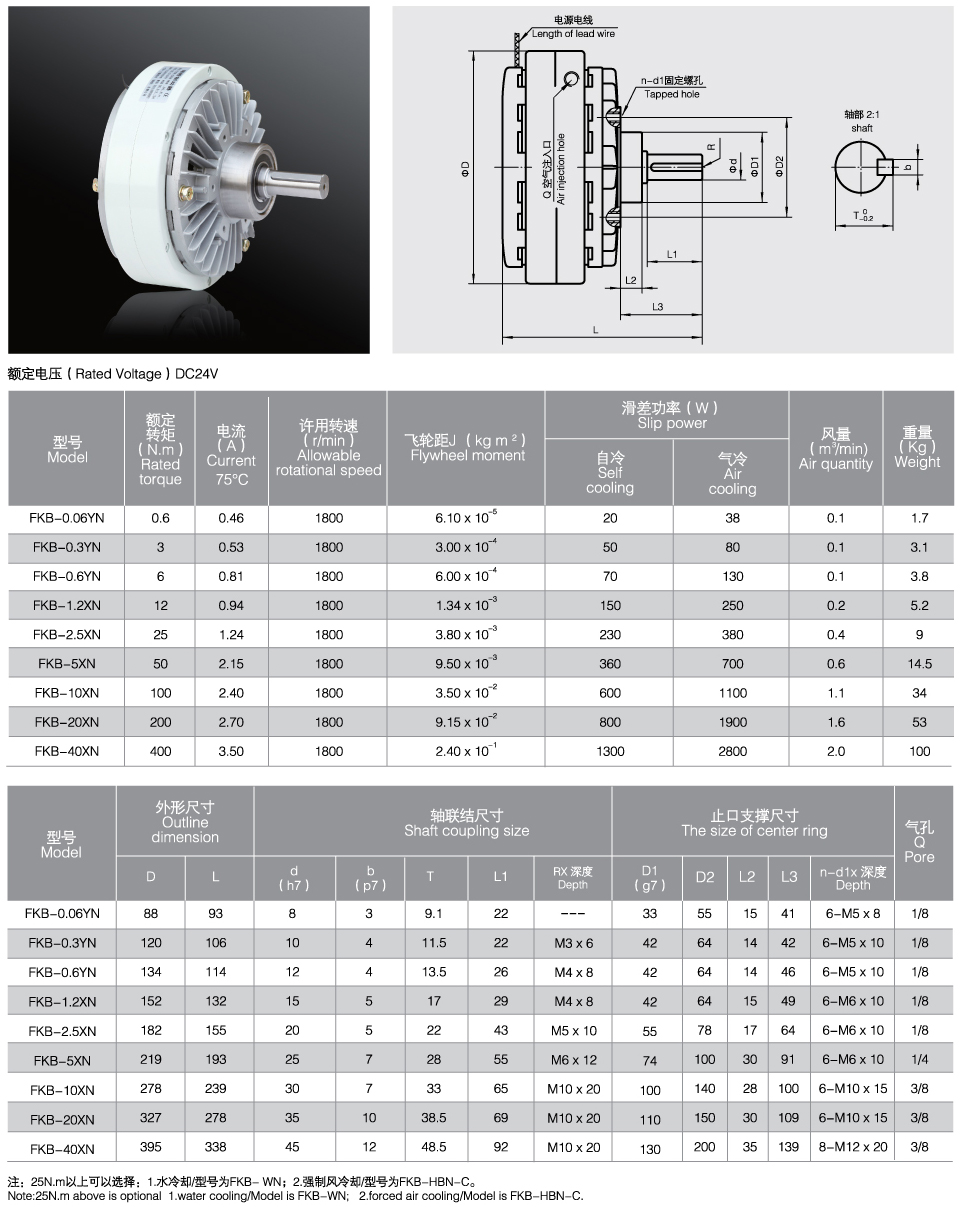 ---