---
6inch Rotary Mechanical Chuck
Name:
6inch Rotary Mechanical Chuck
Model:
Mechanical Rotary Type
Paper core:
6Inch
---
---
应用介绍及特点 Application Introduction & Features
原纸架专用机械式夹头,传统的锥形夹头,在使用过程中存在破损原纸芯的弊端,使用新型机械式自动定心夹头,可提高原纸利用率,降低生产成本。
u 免维护,应用特殊材质,耐磨损,延长使用寿命。
u 高扭矩,高承重,多款尺寸选择。
u 夹头种类很多,细分各有其用途。
A mechanical chuck is used for the original paper rack. The traditional conical chuck has defects in the process of using the original paper core. The use of the new mechanical automatic centering chuck can improve the utilization ratio of the base paper and reduce the production cost.
u No maintenance, the application of special material, wear resistance, prolong the service life.
u High torque, high load weight, multiple size selection.
u There are many kinds of chucks, each of which has its use.
夹头广泛用于卷取和放料的各种机械上,此旋转夹头是运用简单的滑动原理,使扇形结构扩张固定料管并自动对心,这种夹头使得料管可多次重复使用,以减少料管磨损。
There are many kinds of chucks for different applications.
They are applied widely used for various winding or unwinding machines. The rotary chuck is a simple sliding principle, which enables fan structure to expand and fix the material tube and automatically centering. This chuck makes the material tube can be repeatedly used to reduce material wear.
旋转式Rotary Type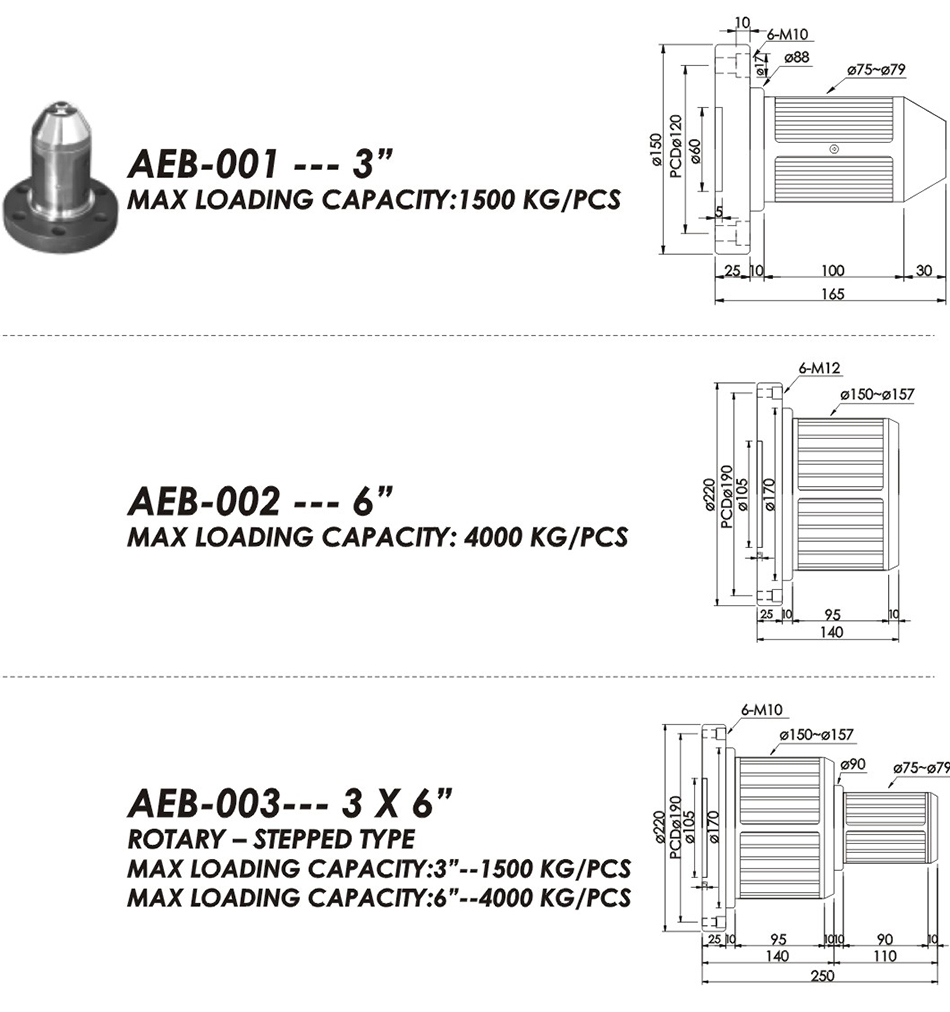 ---