---
1.5"vs3"Multi-bladder Air Adapter
Name:
1.5"vs3"Multi-bladder Air Adapter
Name:
Multi-bladder air adapter
Model:
40.5mm to 75mm
Inner diameter:
40.5mm
Outer diameter:
75mm
Application paper core:
76.2mm
Expanding element:
Rubber or Alu
---
---
1.5"(40.5mm)vs3"(75mm) Multi-bladder Air adapter for air shaft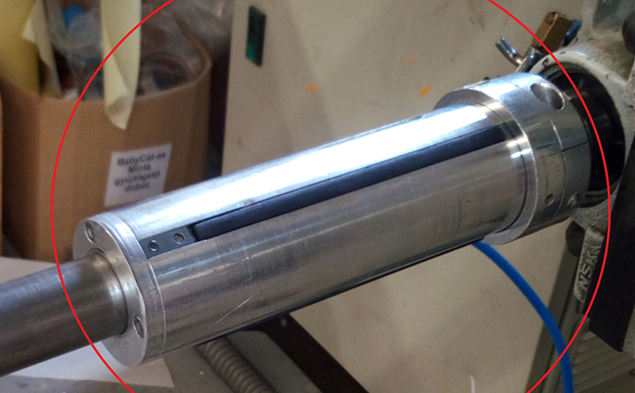 Purpose
The 1.5"(40.5mm)VS 3"(75mm) Adapter For Air Shaft/Air Drums is fit for the shaft of size 1.6 inches.
With the help of the friction of the 1.5" shaft itself,the adaper can be fixed.
It can be fixed in anywhere by the single or doule way,even more.
Features
1. Air drum has key type and drum type, drum type air cover also called air drum;
2. Usage: set outside the 1.5 inches air shaft, can achieve the 3 inches efficient;
3. Inner bore Ø 40.5mm, outside diameter is Ø75mm, the length is according to the customers' request;
4. Adopt the high quality aluminum alloy hard oxidize, the surface color is tawny,use convenient;
5. After gassing it is equal to 3 inches air shaft, outside diameter can reach 83 mm;
6. The surface of key bar(made of aluminum or steel) ;
7. The outside of air drum surface, which part bulge ia made by rubber, having been produced with the design being finalized;
Note: The length of the air cover is determined by the customers' needs.
---