---
Safety Chuck with Hand Brake
Name:
Safety Chuck with Hand Brake
Model:
ESB200
Disc Diameter:
150mm
Rotary Torque:
2~40Nm
Applicable model:
28/35/50/75 chuck
---
---
Safety Chuck with Hand Brake 带手刹型安全夹头

Features 特性
1、安全夹头的整体结构合理,刚性好,可承受较大的扭力,消除旋转中的松脱现象。
The overall structure of the safety chuck is reasonable and rigid, which can withstand greater torque and eliminate the phenomenon of loosening in rotation.
2、精确的加工精度保证定位的准确,卷轴托口采用特殊的热处理工艺;
Accurate machining accuracy ensures accurate positioning. Special heat treatment technology is applied to the reel support.
3、提供可更换VT型卷轴托口,更极大的延长了安全夹头的使用寿命;
Providing replaceable VT type reel support, which greatly prolongs the service life of the safety chuck.
4、使用特殊的性能超群的合金钢材料,优越的耐久性,耐久性强;The use of special properties of super alloy steel materials, excellent durability, durability.
5、卡口镀镍处理,卡口经过硬化处理后硬度高,坚固耐用,可确保在重负载、高速度的应用场合下也有良好的表现;
The card mouth nickel plating treatment, the card is hardened after hardened and durable, and can ensure good performance in heavy load and high speed applications.
6、卡口部件合理的公差配合,确保扭矩传递过程中的平滑连续,使得机械的安全性能大大增强。
Reasonable tolerance and fit of bayonet parts ensures smooth and continuous transmission of torque and makes the mechanical safety performance greatly enhanced.
7、安装简单,适合连续滑动或高频率使用,缓冲起动,具有起动柔和之特性。
Simple installation, suitable for continuous sliding or high frequency use, cushioning starting, soft starting characteristics.
Technical Data 技术参数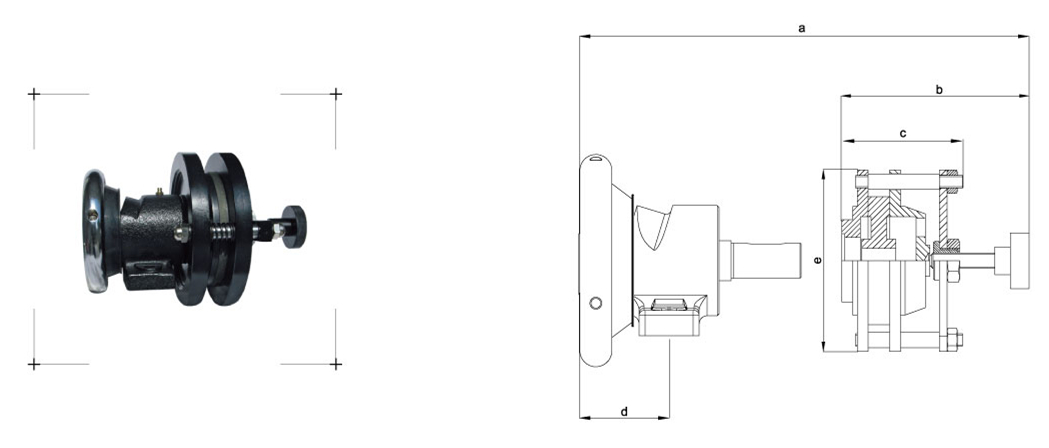 型号Model

转矩Torque

a

b

c

d

28+ESB200

2-40(Nm)

235

118

86

200

35+ESB200

241

50+ESB200

258

75+ESB200

327
Exploded Drawing 分解图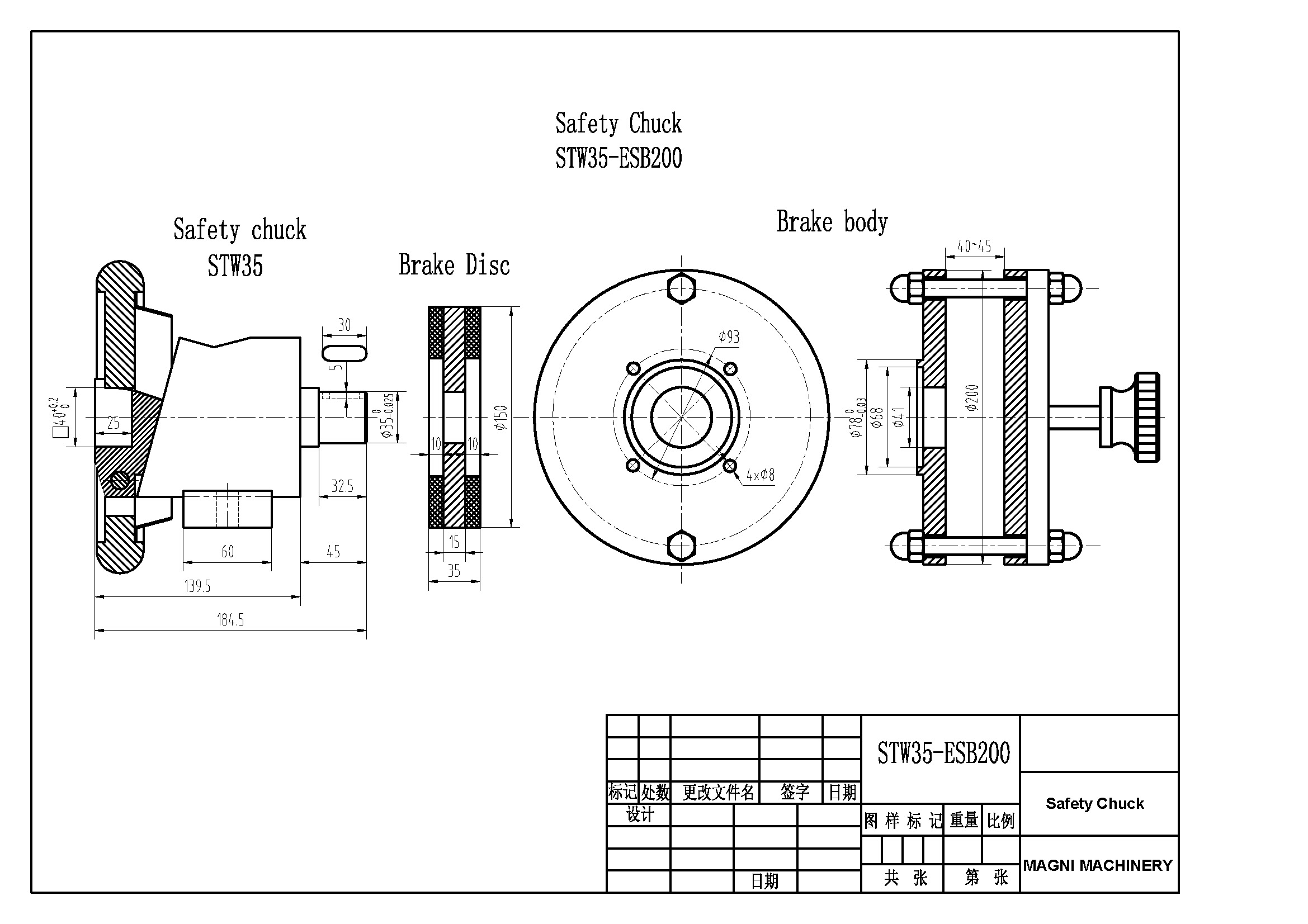 ---